Blossom Dentistry
2600 Virginia Ave NW Suite 501
Washington, DC 20037
More About Blossom Dentistry
Blossom Dentistry is passionate about helping patients achieve a beautiful and healthy smile. Foggy Bottom dentist Dr. Sahrai believes her desire to enter the field of dentistry was due to her ever-present sweet tooth that resulted in frequent dental visits as a child. This led to her assisting her family dentist while in high school and college, ultimately amplifying her passion for the dental field.

Welcome to Blossom Dentistry
Blossom Dentistry believes there's nothing you can wear better than your smile.
We look forward to having you as a patient and thank you for selecting us for your dental care needs. We focus on the needs of each patient to provide a comfortable patient experience in a relaxing and modern environment. If you haven't already scheduled your appointment, please give us a call today or click the button below.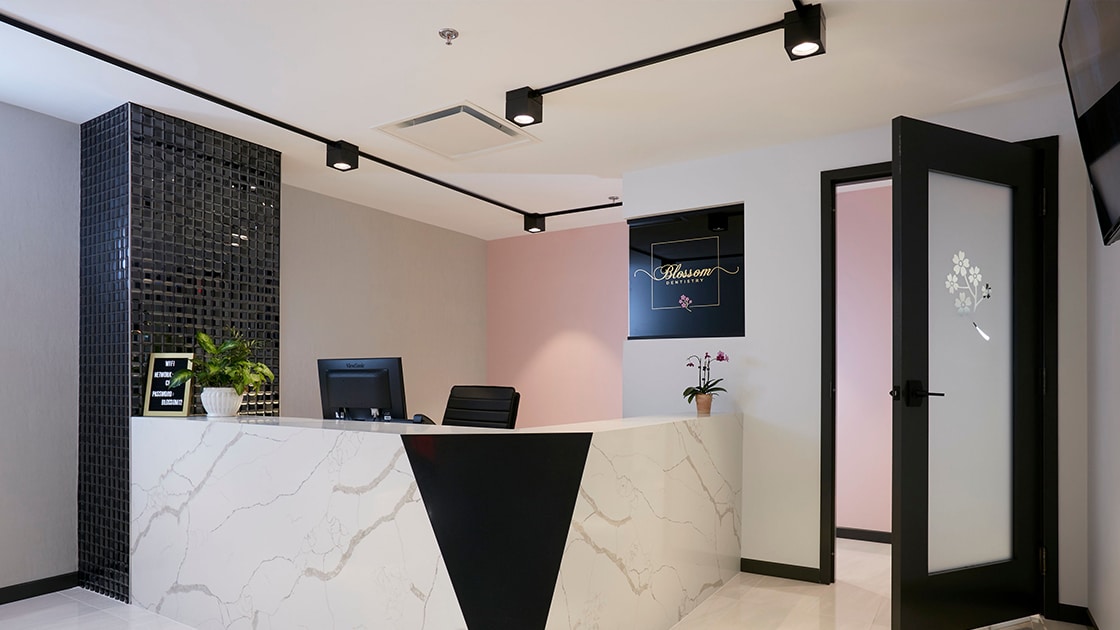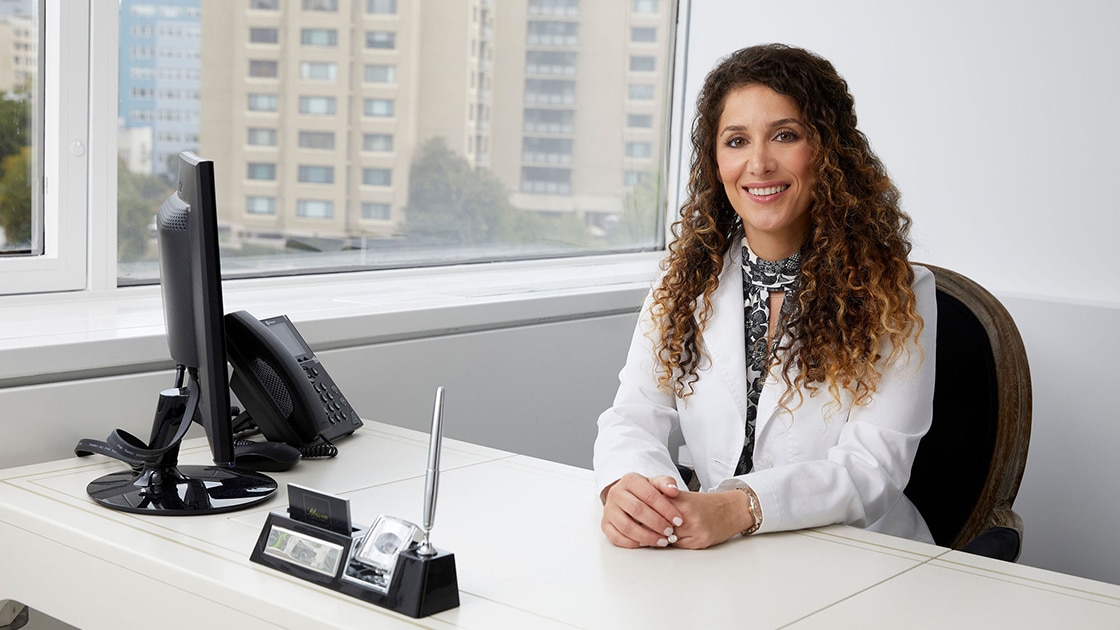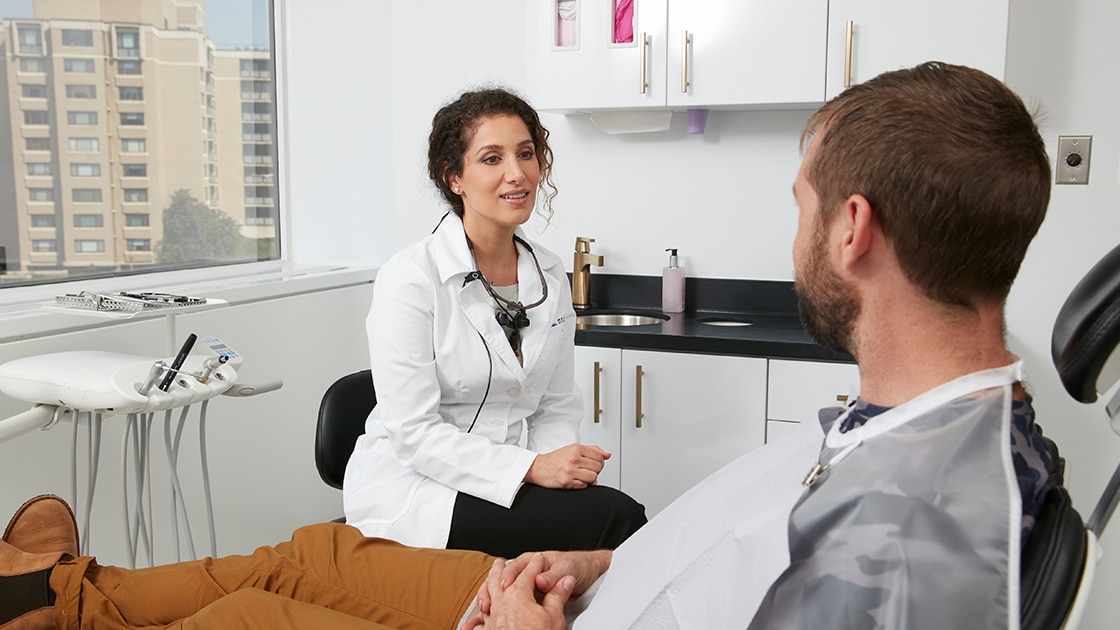 Meet our Doctor
Dr. Sahrai
Foggy Bottom dentist Dr. Sahrai believes her desire to enter the field of dentistry was due to her ever-present sweet tooth that resulted in frequent dental visits as a child. This led to her assisting her family dentist while in high school and college, ultimately amplifying her passion for the dental field. 
Meet Our Doctor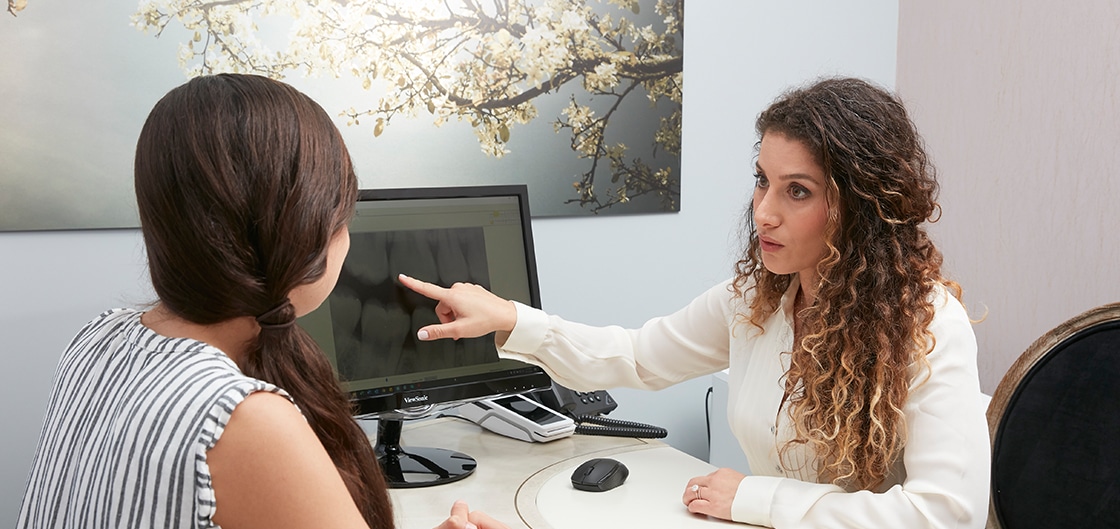 Testimonials
Absolutely love Dr. Sahrai and team. 10/10 would recommend to any of my family and friends. Especially if you're a fellow woman of color. Bedside manner is impeccable. Have been seeing her for a bit over a year now. Hadn't had a dental cleaning in a while, and as a result ended up having to get tons of dental work done. She's been wonderful throughout the entire process. With Dr. Sahrai as your dentist, those dental visits will no longer have you feeling a sense of impending doom! So go ahead and make that appointment, you will not regret it.

Wendy A.

Beyond impressed with the level of skills, professionalism, and state of the art clean office.The customer service and care go far beyond the chair. The Blossom Dentistry team are extremely knowledgeable and ensure you are also with each step of your treatment plan. The team answers your questions about, procedures,insurance, and dental health honestly.

The reviews are 100% Accurate!
I'm extremely thankful I found them!!!

DaNaya W.

Dr. Sahrai is amazing and my favorite dentist by far. My teeth and gum feel so much better and have stopped bleeding completely since my visits to her practice. The atmosphere is so calming and peaceful - I highly recommend Dr. Sahrai at Blossom Dentistry!!!! Thank you Dr. Sahrai for your incredible attention to detail and expert professional care every time I have been to your practice.

Sarah Rahman

I had a fantastic experience with Blossom! I came in for pain around my wisdom teeth, and Dr. Akhlaghi did a thorough examination and walked me through everything he was looking for as he went. All staff involved in my visit were kind, courteous, and understanding, and they made sure I knew what was happening every step of the way. Before taking x-rays and referring me to an oral surgeon, they gave me a detailed rundown of what potential costs would look like, what my insurance would and would not cover, etc., which, unfortunately, has not always been my experience in similar situations. There were no surprises, and I appreciate Dr. Akhlaghi and Dr. Sahrai for their thorough and efficient service.

Amber Fratesi

Absolutely fantastic experience at Blossom Dentistry! I was a new patient and they made the entire process, from booking an appointment to filling out forms online to settling payment extremely easy. Dr. Sahrai was so friendly and nice, she walked me through all of her concerns and recommended treatments. They were also very clear about what was covered by my insurance and what I would have to pay out of pocket (If I elected to do so). The office was also extremely clean and modern, very easy to get to either via car or metro. I would highly recommend Blossom Dentistry for anyone looking for high quality dental care in DC!

Monique St.Jarre

Great experience! Efficient, professional, friendly, and clearly explain all options. I have some gum sensitivity and experienced no discomfort with the clearing or the sealant removal. They definitely let you know what else you could do for your teeth, both cosmetic and for long-term health, but don't push or pressure you to do anything extra. One of my best dental experiences!

Sally Meyers

Staff is wonderful, best dentist I've ever been to.

Taylor Pasquarella
Visit Our Socia/Reviews Page

Our Vision
Stay updated on new technology and cutting edge procedures to allow more precise treatments

Treatment planning as a team; patient and dentist and review treatment options together

Thorough head and neck exam as well as oral cancer screenings, review medical history


Our Mission
Offer high quality dental treatment with an emphasis on preventative care and minimally invasive procedures

To ensure patients are informed and part of the decision making process

To not only treat the oral cavity but address concerns with overall health


Contact US
Change your smile, change your life
Frequently Asked Questions
Where is the office located?
Looking for a dentist near you in Washington DC? Our office is located in Foggy Bottom at 2600 Virginia Ave NW Suite 501 Washington, DC 20037
Is the office close to public transportation?
2 blocks from the Foggy Bottom Metro Station
Are you accepting new patients?
Yes we are accepting new patients! With new patient specials!
Which Insurances do you take?
Dr Sahrai's main objective is quality of care and due to low reimbursement by insurance companies, accepting all insurance plans would not allow for optimal dental care that she knows her patients deserve. For all inquiries it is best to call (202)922-2900 or email info@blossomdentistrydc.com and ask about coverage. For patients who do not have any dental coverage we offer economical in house insurance!
What is a periodontal charting?
A periodontal charting is when a measuring instrument is used to determine the health of your gum and bone. This is a key factor, along with xrays, needed in determining if you have Periodontal Disease and need a more extensive cleaning; Scaling and Root Planing. It is important to get this addressed because if ignored your teeth can become loose and possibly fall out.
Do I need a root canal if I'm not in pain?
Clinical evaluation and imaging is needed to determine need for root canal treatment. It is common to not have pain and still need treatment. Do not delay treatment if you are concerned as infection can spread to other areas of your body and cause serious health issues.
Is Invisalign a good option for me?
Invisalign is a great option for many patients but it is always important to have a thorough evaluation to determine if you are a good candidate.
Can I get bonding instead of veneers?
It is best to make an appointment and have an evaluation done to determine if you are a good candidate for bonding.