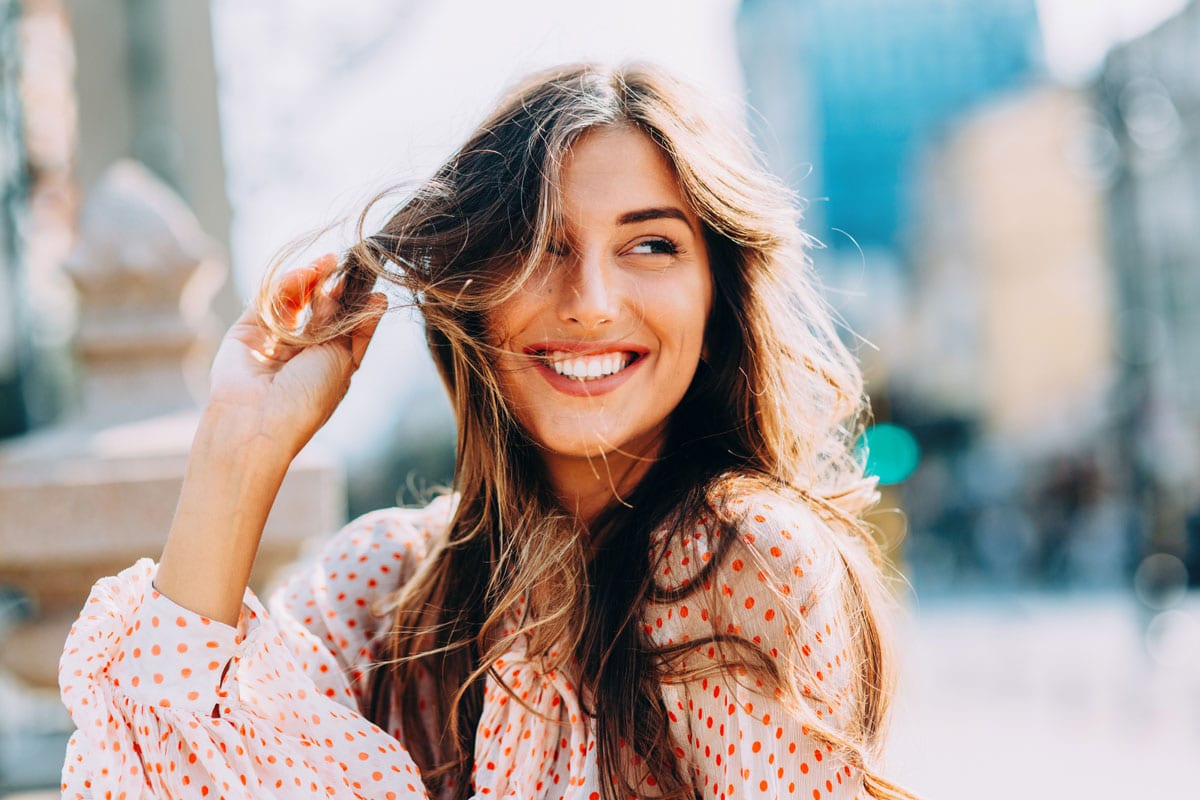 We're here to help you achieve the smile you've always wanted. To discuss your options for cosmetic dental treatment in the Washington DC area, contact Blossom Dentistry at 202-922-2900 to schedule an appointment today!
Keeping your teeth healthy is the most important job of a dentist, but we also understand that patients want to have beautiful smiles too.
Often, the very same procedures that protect your oral health have aesthetic value too, but there are other circumstances in which you may opt to have a cosmetic treatment done to help you smile a little brighter. Cosmetic dentistry is safe, effective, and affordable. No matter what you'd like to correct about your smile, there's a cosmetic treatment available to address it.
At Blossom Dentistry, we offer the following cosmetic services:

Teeth Whitening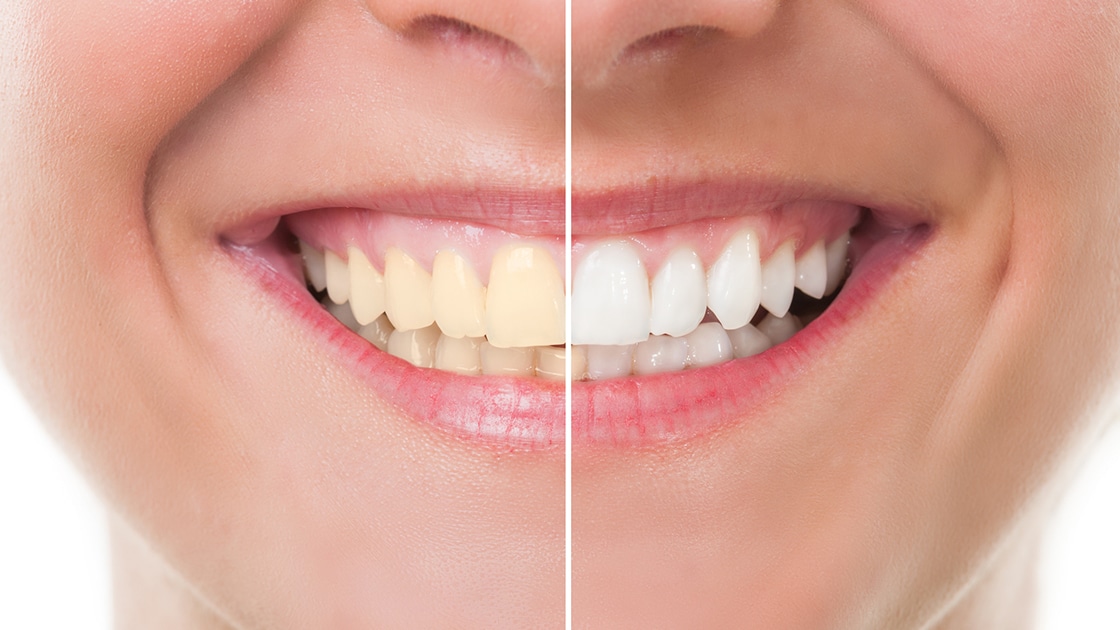 In-office teeth whitening is the gold standard when it comes to removing stains and discoloration. This simple treatment can whiten your smile by several shades in under an hour. For more minor stains, we also offer at-home bleaching kits. These kits are superior to those sold over-the-counter in stores, with custom-fitting bleaching trays and an advanced whitening gel to help you achieve a whiter smile in a few short weeks.
Cosmetic Bonding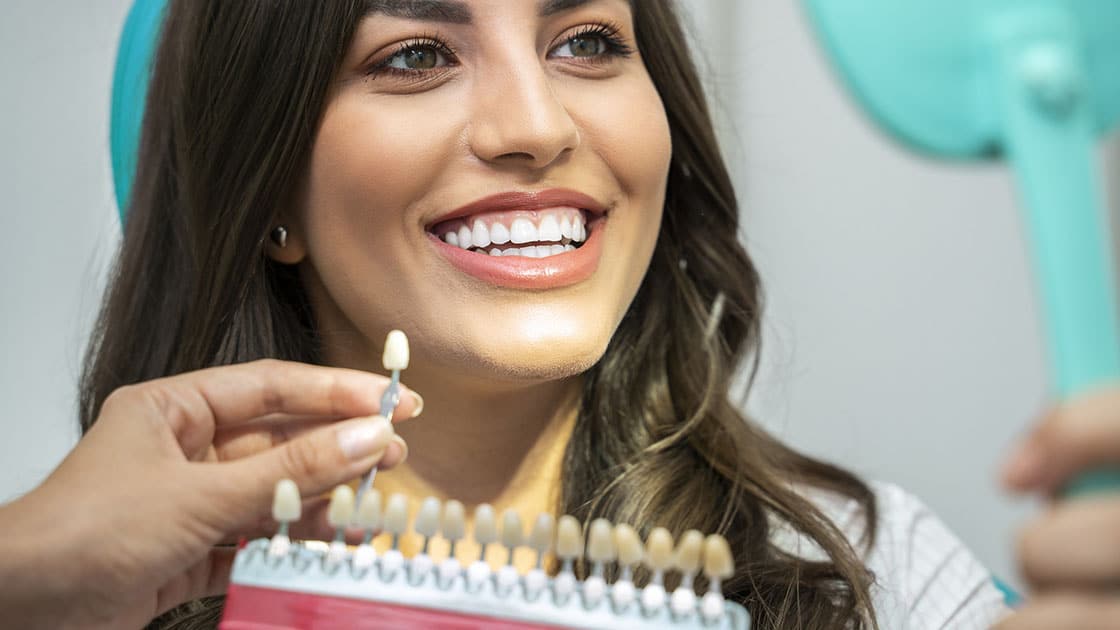 Bonding is used to correct gaps, chips, cracks, and other superficial damage to teeth. Cosmetic bonding involves using a tooth-colored composite material to fill, restore, and reshape the teeth. Once the bonding material has been applied, it is carefully sculpted and then cured with a special light. When applied by a skilled dentist like Dr. Sahrai, cosmetic bonding looks completely natural and can last for years before needing replacement.
Learn more about Cosmetic Bonding
Invisalign®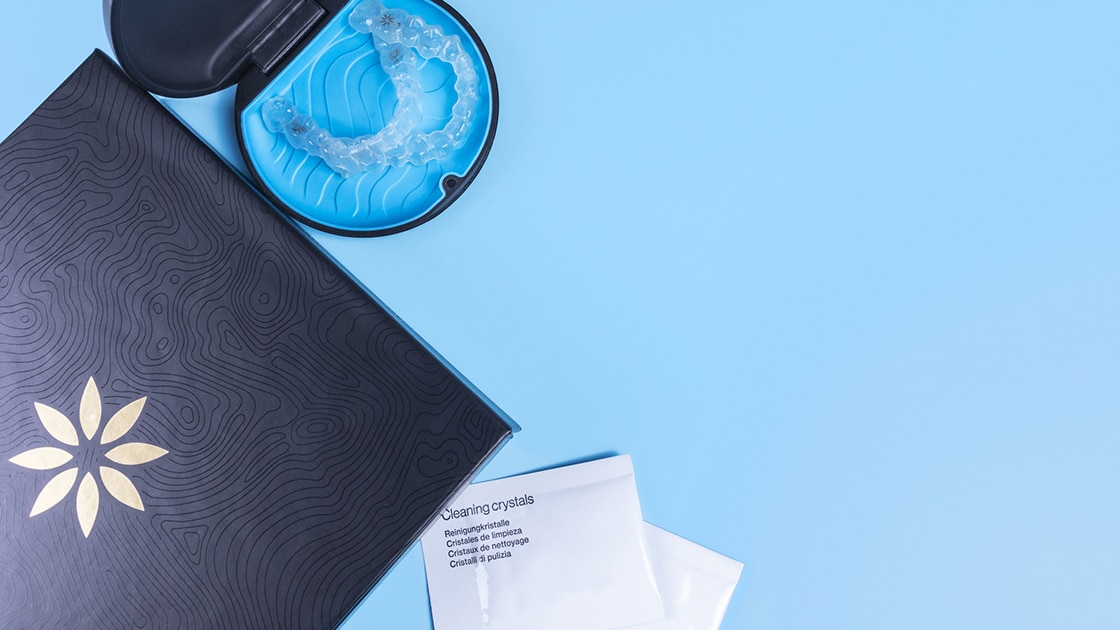 If you've always wanted straighter teeth but the idea of traditional metal braces doesn't appeal to you, consider Invisalign orthodontic treatment. This advanced system uses clear plastic aligners to gradually shift your teeth into place, correcting misalignment and bite issues. The aligners are virtually invisible, more comfortable than braces, and easy to remove for brushing and eating. Best of all, Invisalign aligners are just as effective as braces when worn as directed, allowing us to move teeth in a predictable, controlled manner. Once treatment is complete, you will be given a set of custom-made Invisalign retainers to help you maintain your results for decades to come.
Learn more about Invisalign®
Veneers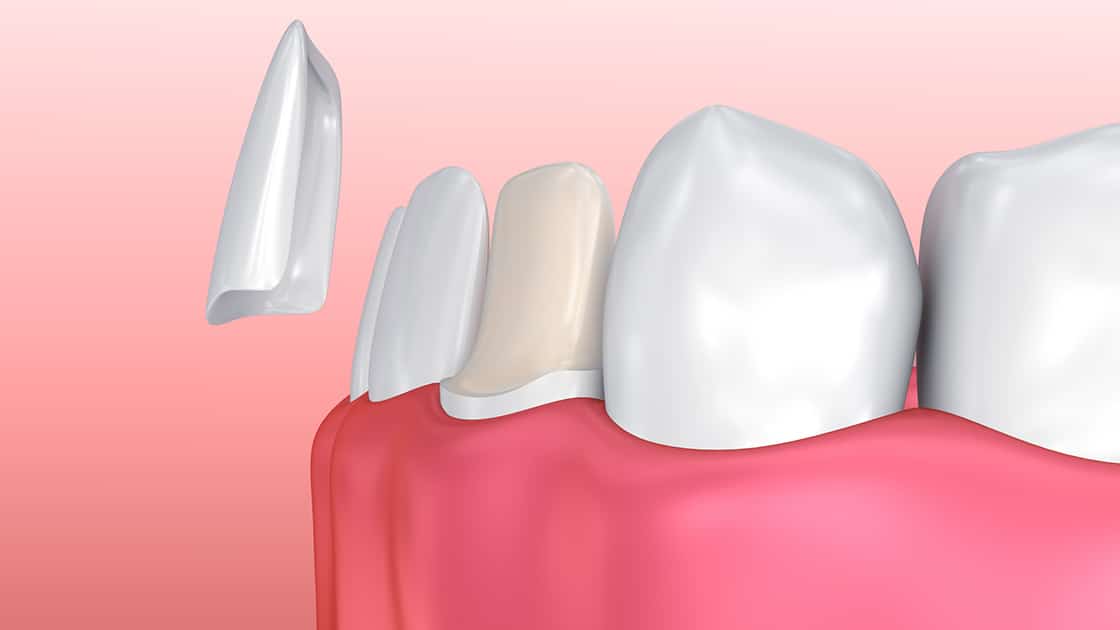 Veneers are thin pieces of porcelain that are used to correct a variety of cosmetic and minor functional issues, including stained teeth, gaps, some malocclusions, and chipped or damaged teeth. We prepare the tooth for a veneer by shaving off a thin piece of enamel, then use dental cement to hold the veneer in place. When you opt for high quality custom veneers placed by an experienced cosmetic dentist, your veneers will blend in with the rest of your teeth for a completely natural appearance.
Learn more about Veneers
Cosmetic Services May Also Include:
Some dental treatments are both functional and aesthetic, restoring both the health and the appearance of the smile when fabricated with tooth-colored materials like porcelain and ceramic. These treatments include:
Frequently Asked Questions
What does cosmetic dentistry include?
Cosmetic dentistry is generally used to refer to any dental work that improves the appearance, though not necessarily the functionality, of the teeth, gums, or bite. It primarily focuses on improvement in dental aesthetics, including tooth color, position, shape, size, alignment, and overall appearance of the smile.
What are the benefits of cosmetic dentistry?
A beautiful smile is a social asset, enhancing your personality and boosting your appeal to others. It can also improve your self-confidence and when you feel better about yourself, it pays dividends in all aspects of your life. Itis very common to hear people say you look younger when dental cosmetic procedures have been done.
Does dental insurance cover cosmetic dental work?
Dental insurance does not usually provide benefits for cosmetic treatment. It may cover some procedures and not others, depending on your plan.
Is cosmetic dentistry expensive?
Cosmetic dentistry costs vary widely. This depends on the procedure in question and the number of teeth being treated.