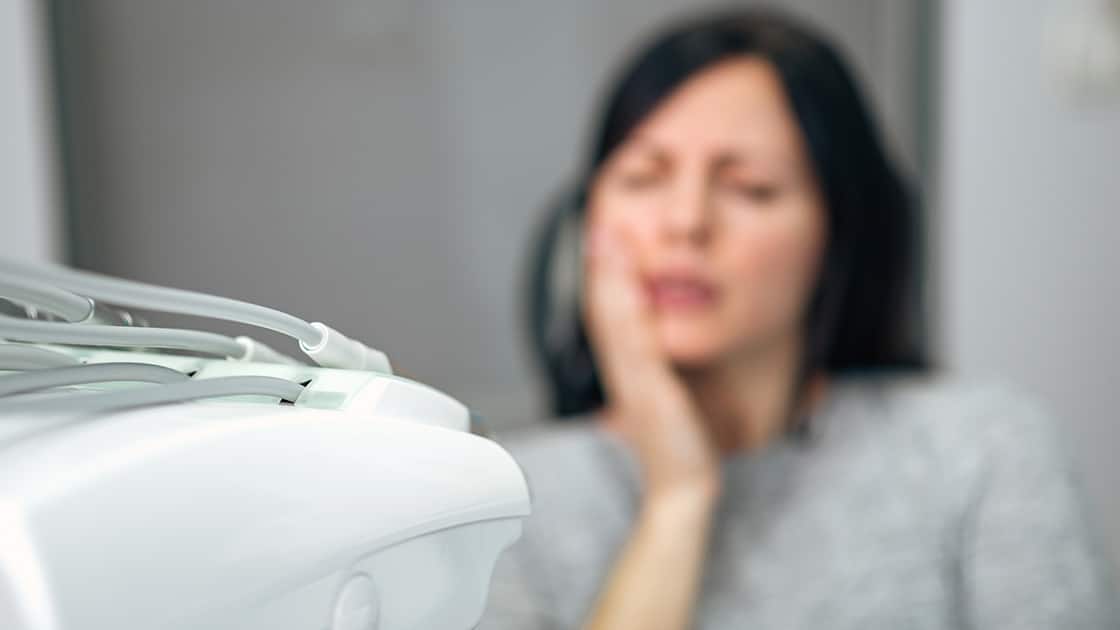 The dentists at Blossom Dentistry provide emergency dental treatment in the Foggy Bottom neighborhood of Washington DC. Call us today at
202-922-2900
for immediate care.
Emergency Dentist in DC
Whether you're a regular patient at Blossom Dentistry or this is your first time giving us a call, we will make your dental emergency our priority. If you need emergency dental care, call our office now and we will make arrangements for you to see a dentist as soon as possible.
We also understand that dental emergencies aren't limited to normal business hours. If our office is closed and you need assistance, give us a call and listen to the instructions provided on the recording. Leave a message explaining your situation and one of our team members will return your call. In cases of serious or life-threatening emergencies, call 911 or seek treatment from your nearest emergency room.
Tips for Dental Emergency Home Care:
If you're able to go to a local pharmacy, the best solution for a missing filling is temporary dental cement. You should be able to find it in the oral care section; if not, ask the pharmacist for assistance. Use the cement to cover your tooth to protect it from bacteria, further damage, and sensitivity. In a pinch, you can also use a piece of sugarless gum for the same purpose. For a crown that has fallen out, you can place it back on the tooth using dental cement or a dab of toothpaste. Call our office for an emergency appointment.
A toothache can come out of nowhere and completely ruin your day. One common cause that surprises many people is having a piece of food lodged between two teeth. To check if this is the cause of your toothache, rinse with warm water and floss on either side of the painful tooth, down to the gumline, to attempt to dislodge any food particles stuck between your teeth.
If this does not help, use over-the-counter pain medication and cold compresses to treat swelling, inflammation, and pain until you are able to come into our office for an emergency visit.
If you can find the piece of your tooth that broke off, place it in a small cup of milk. Milk has a similar chemical composition as saliva, so it's the best way to preserve a tooth until you can come in for your appointment. Often, the broken tooth can be reattached. If not, cosmetic bonding, veneers, and crowns are all options for restoration. Schedule an appointment with an emergency dentist as soon as possible for the best results.
It's scary to knock out a tooth, but the good news is that it can often be put back in place. Use a clean, wet washcloth or gauze as a compress to stop the bleeding. Find the tooth and pick it up by the crown––don't touch the root. Use milk to gently rinse away any debris, then very carefully insert the tooth back into your socket if you're confident you can do so. If not, place the tooth in a cup of milk. Either way, call our office for an emergency visit so our dentists can replace your tooth and examine your mouth for any soft tissue damage.
Frequently Asked Questions
What is considered a dental emergency?
We consider the following situations to be dental emergencies:
Unbearable or constant pain
Bleeding that cannot be controlled
Knocked out teeth
Fractured or broken teeth
Dental abscesses
Facial trauma
Other issues that may need urgent treatment include loose dental implants, broken crowns or bridges, or tooth fillings that have fallen out. If you're experiencing any of these situations, contact our office immediately.
Can a knocked out tooth be put back in?
Yes, after a tooth has been knocked out, it can often be put back into place, but the key to success is getting treatment as soon as possible—once a tooth has been knocked out, there's a limited amount of time in which it can be saved. Never touch the root of the tooth; grab it by the crown and rinse it gently with milk or saliva. You can reinsert the tooth yourself or place it in a small cup, then cover it with milk or saliva to preserve it until you can get to our office. We will stabilize the tooth in the socket to encourage your gums to reattach securely.
Is a broken tooth an emergency?
Sometimes a broken tooth is an emergency. If you've broken a tooth and it's severely damaged or the remaining tooth structure is sharp, it's considered a dental emergency. Broken teeth that cause pain also need urgent dental care. If your tooth is merely chipped and it's not painful, you can call us for a regular dental appointment; we can fill in the chip with bonding or cover over the affected tooth with a veneer, crown, or onlay.
What does throbbing tooth pain mean?
Throbbing tooth pain can be a sign of decay, or it can be an indication of a more serious infection in the tooth or gums. Check for a dental abscess, which is a small pimple-like bump on the gums. If you see or feel one, it's important to get treatment right away. Dental abscesses are serious infections that can spread throughout the mouth and even to other parts of the body.
Can a fractured tooth be saved?
When a tooth is cracked or fractured, it can often be saved, but not always. If the crack is above the gum line, the tooth can usually be preserved by performing an onlay or crown. Unfortunately, if the crack extends to the root of the tooth, it will need to be extracted.
If you have a dental emergency that needs immediate treatment, contact Blossom Dentistry at
202-922-2900
to schedule a same-day appointment to address your concerns.