Blossom Dentistry
2600 Virginia Ave NW Suite 501
Washington, DC 20037
Monday | 8am - 4pm
Tuesday | 8am - 4pm
Wednesday | 8am - 4pm
Thursday | 8am - 4pm
Friday | 8am - 4pm
Saturday | Closed
Sunday | Closed
Blossom Dentistry is proud to provide top quality dental services to patients in Burleith, Washington D.C., including dental implants, Invisalign, veneers, and teeth whitening.
Our office is conveniently located in Foggy Bottom, a short drive from Burleith, Washington D.C. Our practice is a short walk or metro ride from George Washington University, International Monetary Fund (IMF), Saudi Embassy and World Bank.
Call us today to schedule your appointment!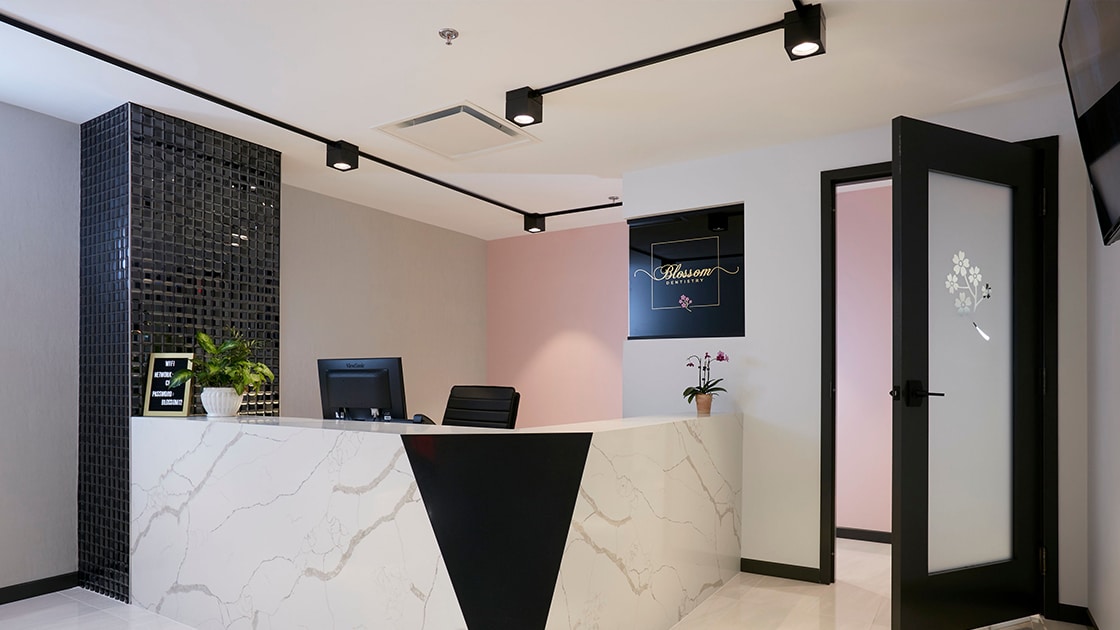 Directions from Burleith, Washington D.C.
Head west on T St NW toward 37th St NW
Turn right at the 1st cross street onto 37th St NW
Turn right onto Whitehaven Pkwy NW
Turn right onto Wisconsin Ave NW
Pass by United Bank (on the left)
Wisconsin Ave NW turns left and becomes K St NW
Turn right onto 27th St NW
Continue straight
Keep right
Blossom Dentistry will be on the right
Call us today at 202-922-2900 to schedule your appointment!
Frequently Asked Questions
Where is the office located?
Looking for a dentist near you in Washington DC? Our office is located in Foggy Bottom at 2600 Virginia Ave NW Suite 501 Washington, DC 20037
Is the office close to public transportation?
2 blocks from the Foggy Bottom Metro Station
Are you accepting new patients?
Yes we are accepting new patients! With new patient specials!
Which Insurances do you take?
Dr Sahrai's main objective is quality of care and due to low reimbursement by insurance companies, accepting all insurance plans would not allow for optimal dental care that she knows her patients deserve. For all inquiries it is best to call 202-922-2900 or email info@blossomdentistrydc.com and ask about coverage. For patients who do not have any dental coverage we offer economical in house insurance!
What is a periodontal charting?
A periodontal charting is when a measuring instrument is used to determine the health of your gum and bone. This is a key factor, along with xrays, needed in determining if you have Periodontal Disease and need a more extensive cleaning; Scaling and Root Planing. It is important to get this addressed because if ignored your teeth can become loose and possibly fall out.
Do I need a root canal if I'm not in pain?
Clinical evaluation and imaging is needed to determine need for root canal treatment. It is common to not have pain and still need treatment. Do not delay treatment if you are concerned as infection can spread to other areas of your body and cause serious health issues.
Is Invisalign a good option for me?
Invisalign is a great option for many patients but it is always important to have a thorough evaluation to determine if you are a good candidate.
Can I get bonding instead of veneers?
It is best to make an appointment and have an evaluation done to determine if you are a good candidate for bonding.