4 Reasons to Invest in Cosmetic Dentistry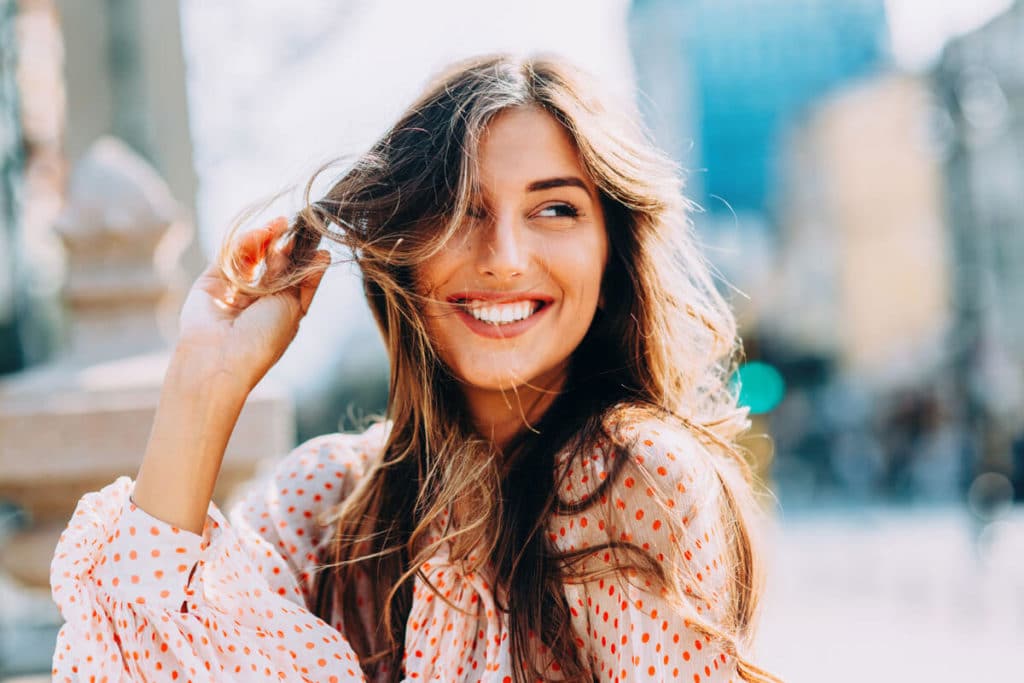 Cosmetic dentistry is an investment in yourself, which is what makes it an investment people have trouble justifying. In the ranking of priorities, so many of us put our own needs and wishes last on the list, which means getting the beautiful smile you've always wanted falls to the wayside year after year. If you feel self-conscious about your smile, but you're hesitant to move forward with the cosmetic dental work you need, here are four reasons why it's worth the investment.
A Beautiful Smile Is a Healthy Smile
Yes, cosmetic dentistry is primarily focused on aesthetics, but that doesn't mean it has no impact on your overall oral health.
Many dental procedures that you may choose to pursue for cosmetic reasons also have functional benefits. A dental crown can improve the appearance of your smile, but it also strengthens a compromised tooth. You may want to start Invisalign treatment to straighten your teeth or improve your facial symmetry, but once treatment is complete, your teeth will be easier to brush and floss, making them healthier.
Even a treatment with no functional benefits like teeth whitening often improves oral health simply because after making the investment, you're more likely to practice good oral hygiene habits to maintain your results.
You Deserve a Smile You Feel Good About
We see many patients who spend years, or even decades, feeling self-conscious about their teeth. Do you smile with your lips closed? Do you avoid having your picture taken? Do you avoid looking in the mirror because you don't like seeing your teeth? If this describes you, getting the cosmetic dental work you need can feel like a burden being lifted from your shoulders. 
If you have trouble justifying spending time and money on yourself, you should know that there are cosmetic dentistry options that are affordable and require only one appointment to complete. Why spend another day feeling embarrassed about your smile when the solution might be a simple hour-long appointment to have a tooth bonded?
A Minor Procedure Can Dramatically Transform Your Smile
Patients are often surprised by how much of a difference cosmetic dentistry can make in their appearance. You might not expect that bonding a chipped tooth would result in a dramatic transformation, but we've seen it time and time again at our office. Even simply whitening your teeth professionally can take years off of your appearance.
Today's Cosmetic Dental Treatments Are Better Than Ever
Maybe you spoke to a dentist years ago about your cosmetic concerns and were told that you weren't a fit for Invisalign or that the type of stains on your teeth wouldn't respond to whitening treatments. There's no better time for a second opinion, because today's dental technologies and techniques are more effective than ever before. With modern dentistry, there's simply no problem that is unfixable. 
Learn More About Cosmetic Dentistry
If you've been considering cosmetic dentistry, contact us today at 202-922-2900 to schedule a consultation with Dr. Sahrai.
Recent Posts
Contact Us
Blossom Dentistry
2600 Virginia Ave NW Suite 501
Washington, DC 20037
Monday | 8am - 4pm
Tuesday | 8am - 4pm
Wednesday | 8am - 4pm
Thursday | 8am - 4pm
Friday | 8am - 4pm
Saturday | Closed
Sunday | Closed