5 Benefits of Invisalign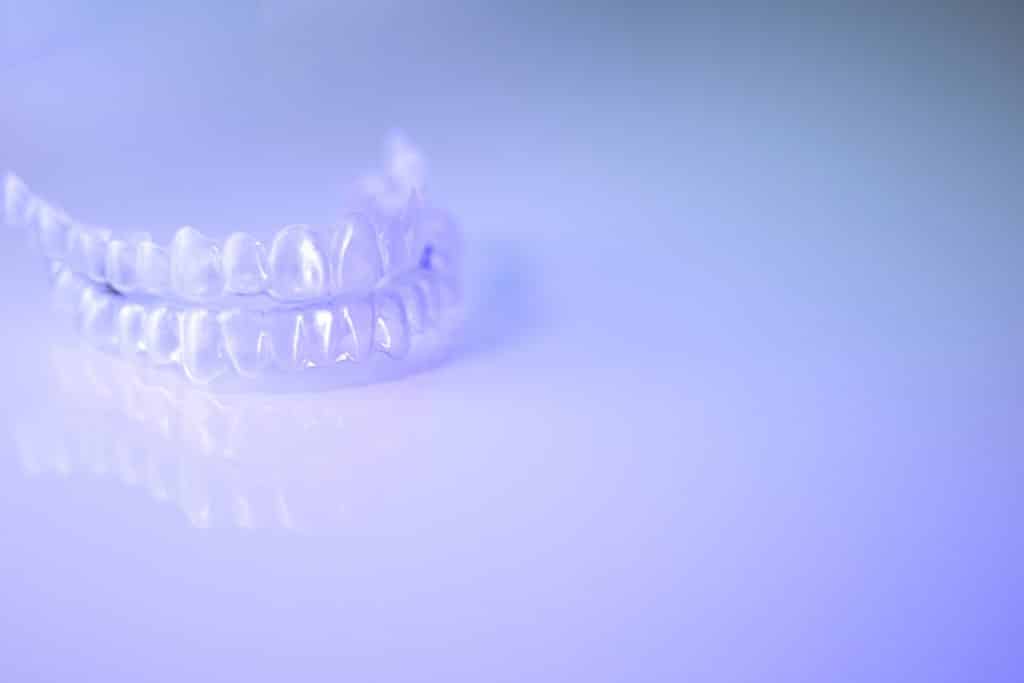 If you want straight teeth and an impeccable smile, it usually involves some sort of braces. The traditional metal braces are still around and work really well, but the idea of having them doesn't seem too enticing. This is especially true for adults.
New additions have come onto the market over the years that promise to give you that straight smile but in a very discreet way. While the contenders come and go, Invisalign aligners are here to stay. They have been around since the 1990s and keep growing in popularity. Not only does Invisalign work well, it seems to be a much easier alternative to traditional braces.
Here are the top 5 benefits of Invisalign.
It's Invisible 
Perhaps the biggest perk of Invisalign is what they are most known for - being invisible. They don't have any unsightly metal brackets or wires. And there is no chance of getting called names like, metal mouth. In fact, many people may not even realize you are wearing them.
Invisalign aligners are completely clear and lie flat against your teeth. Unlike traditional braces, there is no bulge under that upper lip, either. They are an incredibly discreet alternative to braces.
Freedom to Eat Anything
Traditional braces require you to have restrictions from certain foods. For instance, sticky candy, gum, hard foods, and so forth can create issues for metal brackets and wires. With Invisalign, you can eat whatever you'd like. When you eat, you remove your aligners and reinsert them when you are finished. This means there is nothing getting in the way of what you are craving for lunch.
Although, please don't forget to brush your teeth after you are done chowing down!
Easier to Maintain and Care For
Invisalign is easier to maintain and care for. With traditional metal braces, you have to learn new techniques for brushing and flossing around without negatively impacting the wires or brackets. Not only is this a bit tricky, but it is also very time-consuming.
With Invisalign, all you have to do is pop out your aligners and brush and floss as normal. Then, clean up your aligners, and pop them back in. It's quick and easy without any tricks.
Minimal Impact on Lifestyle
Invisalign aligners only need to be worn between 20 to 22 hours each day. Ideally, you want to wear them as much as possible, but when needed, you can take them out. Many people worry about participating in certain activities with braces. And they don't want them to impact their lifestyle.
While Invisalign is designed to be discreet so you don't have to worry about wearing them all the time, if there comes a time when you aren't comfortable, you can take them out. For instance, if you are having your picture taken for work or school - take out the aligners. Just put them right back in.
Ease of Treatment
When you initially get set up with Invisalign, a 3-D model of your current smile will be morphed into your new smile - and aligners will be designed to move you through each phase of treatment. You have these aligners at home to be switched out, typically, every two weeks.
To move through the phases with traditional braces you have to go to the dentist and have them tightened. These regular appointments can add extra frustration to an already hectic schedule.
Invisalign does tend to be a little more costly than traditional braces, but when you consider all the benefits, the ease of use, and the opportunity cost, you may find that Invisalign is the best option overall.
Learn More About Invisalign at Blossom Dentistry
There are many options for getting that perfect smile, but Invisalign is a great option that will allow you to reach a successful outcome while still being discreet. And Blossom Dentistry is here to help make it happen.
Take advantage of these 5 benefits of Invisalign - and more.
Ready to get started? Call Blossom Dentistry today at (202) 922-2900. Or, book an appointment online.
Recent Posts
Contact Us
Blossom Dentistry
2600 Virginia Ave NW Suite 501
Washington, DC 20037
Monday | 8am - 4pm
Tuesday | 8am - 4pm
Wednesday | 8am - 4pm
Thursday | 8am - 4pm
Friday | 8am - 4pm
Saturday | Closed
Sunday | Closed